Find a Lawyer in Balochistan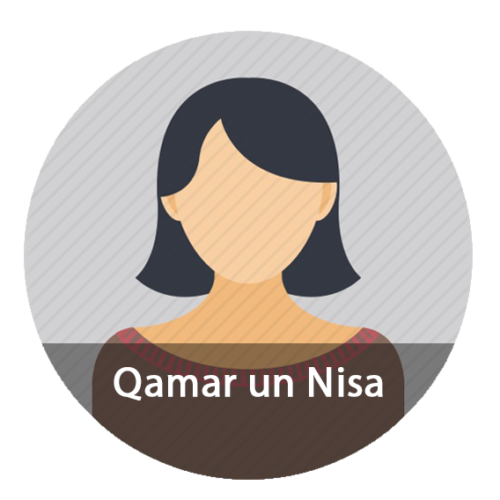 Qamar un Nisa
Qamar-un-Nisa is qualified professional lawyer, human rights activist, social worker, social mobilizer, consultant with government departments, NGOs, and other private institutions on pro-women legislation and women protection, and promoter of peace through interfaith harmony amongst the different sects and religions, works for awareness raising, amongst the women regarding their rights provided by law.
She also passed her M.A (International Relations), with distinction (Gold Medalist), M.A Political Science and LLB. She also started her carrier as lawyer and human right activist and motivational speaker in 2012. She also working for women empowerment through awareness on entrepreneurship and skill elevation. Being a lawyer, social mobilizer, strong believer of women development and roll of women in peace building, She intends to use her skills, knowledge and abilities to bring a sustainable change and peace in the society and internationally.  
She is also the counsel member of Human Rights Commission of Pakistan, majority of their work is based on right based approaches, awareness raising, awareness of labors law, for women labors, that they should know their basic rights insured by international conventions and domestic law. After her efforts several women were approached the Labor Court for redressal of their grievances.
She also working on legislation for transgender and women safety on transportation and work place. After her efforts different departments constituted harassment committees in their departments and now women are much confident to came forward and reported their complaint regarding harassment before the concern authorities.
She also delivered her lectures to the schools, colleges and universities of Balochistan, regarding women harassment and campaign of #Metoo and #heremetoo. In this regard the several women are also sent their complaint to her in her inbox for the trial proceedings before the competent court of law.
She, had also working with NCHR regarding honor killing (specially in tribal areas) and reported and proceeded large number of cases of honor killing. She also working upon Gender based violence, protection of women, etc and she is a part of drafting committee of legislation on honor killing, acid attacks, and child marriages.
She also got opportunities to represent Pakistan internationally on women and human right defenders. She currently leading the UN-Women Project as training coordinator, in Balochistan which aims to protect the women from violence at home, work place, and during transportation.
The ITBM organization, LIONS, Legends society, helper society, awarded her with an award on women day for her above mentioned works/efforts.
She also invited by the Asian Human Rights Charter, for visiting the NEPAL and THAILAND where she attended trainings regarding human rights and women rights, despite that she also severally visited the almost every city of the Pakistan and attended the several trainings, even on every issue and also visited as trainer as well.
She also representing the Balochistan regarding #metoo and #heremetoo in all over the Pakistan and given a several lectures upon the issue.
Even otherwise, she is also the counsel member of Human Rights and Commission of Pakistan, Civil Society, Women Action Forum, AURAT Foundation, TARAQI Foundation, Change thru Empowerment, Lawyer on Human Rights and Legal Aid, (LHRLA), SHIRKATGAH, Women Resource Centre and CPD Centre for Peace and Development.