Find a Lawyer in Sindh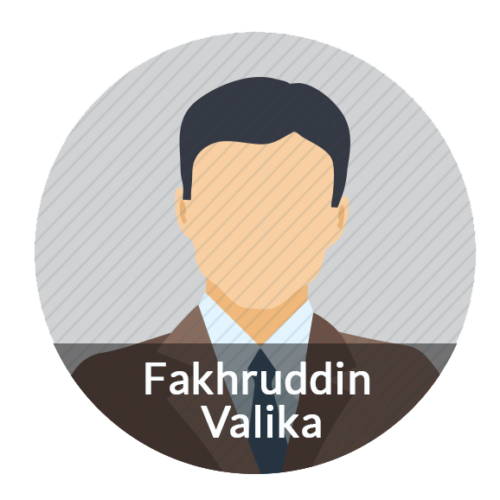 Fakhruddin Valika
Pursued a Major in Law and a minor in Political Science (B.A – LLB Honors) at the Lahore University of Management Sciences.
Experience in dealing with a wide range of contentious and non-contentious matters. Moreover, appeared and plead before the District and Special Courts of Karachi frequently.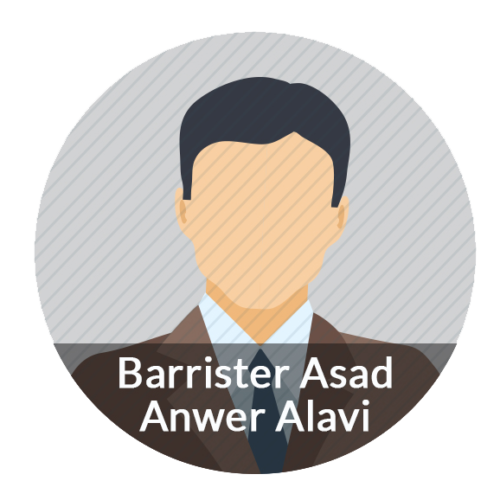 Barrister Asad Anwer Alavi
Mr. Asad Alavi is an Associate at Haider Waheed & Partners, one of the leading law firms in Pakistan offering a full suite of advisory, transactional and dispute resolution services. He graduated from University of London in 2014. He worked at Abrar Hasan & Co. for two years which primarily focused on civil litigation, dealing with contentious matters of property, inheritance, family, rent and education. He is an Advocate of the High Courts of Pakistan and member of the Sindh Bar Council and Karachi Bar Association.
Mr Asad Alavi was called to the Bar of England and Wales in July 2018. He is a member of the Honorable Society of Lincoln's Inn. He has successfully undertaken Alternate Dispute Resolution Training and is currently an Accredited Mediator.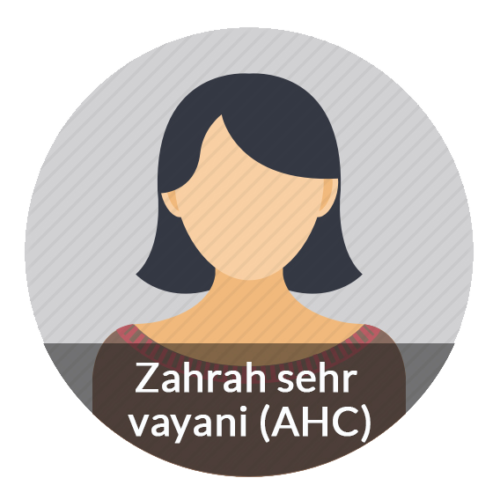 Zahrah Sehr Vayani
Zahrah Sehr Vayani, is a litigator with broad experience in civil, family, property banking, media, commercial, criminal and constitutional matters. Licensed as an Advocate of the High Court of Sindh, Ms. Vayani has been practicing law in Karachi for over six years. Having pursued her LLB Honours at the University of Manchester, Ms. Vayani is not only a member of Lincoln's Inn but also a scholarship holder. She got called to the Bar of England and Wales in 2008 and began working at a solicitor advocates firm on Chancery Lane. Thereafter, she obtained pupillage in a criminal set and became one of the few Pakistanis to have attained such in the United Kingdom. Whilst working in London, Ms. Vayani successfully passed the New York Bar exam and became an Attorney at Law, New York.
Ms. Vayani has worked for three years in England and over six  years in Pakistan providing a full range of legal services of both litigious and an advisory nature. Ms. Vayani has extensive experience in litigation and arbitration spanning numerous areas of practice, including corporate & commercial law, criminal law, anti – narcotics, labour, contract law, family law, human rights, competition law, taxation, intellectual property, property law, constitutional law, civil service laws and banking laws. In addition to appearing and conducting cases regularly before the High Court and Subordinate Courts of Sindh, Ms. Vayani has regularly appeared before quasi-judicial tribunals and authorities including the Federal & Sindh Service Tribunals and the Customs Tribunals, and regulatory bodies including the Securities and Exchange Commission Pakistan, Competition Commission Pakistan and National Accountability Bureau.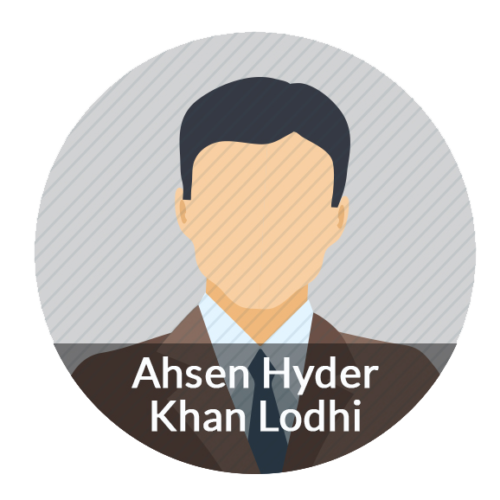 Ahsen Hyder Khan Lodhi Advocate
Prominent criminal defense attorney since 2012. He represents clients targeted or charged in complex matters. Mr. Lodhi is one of the highly paid and sought-after top criminal defense lawyers of upper Sindh Larkana and Sukkur divisions and is a brilliant trial lawyer.
He is recipient of many honors including being invited to address Bar Associations of Sindh and is a regular attendee of Federal and Provincial Judicial Conferences and prestigious seminars.
He is an executive partner at Messrs Naseer Ahmed Khan Lodhi & Co. (Lodhi Law Int.) which operates through a number of professional constituent entities (the Member Firms) located throughout the Country to provide legal and other client related professional services which include but are not restricted to civil, criminal and corporate law matters.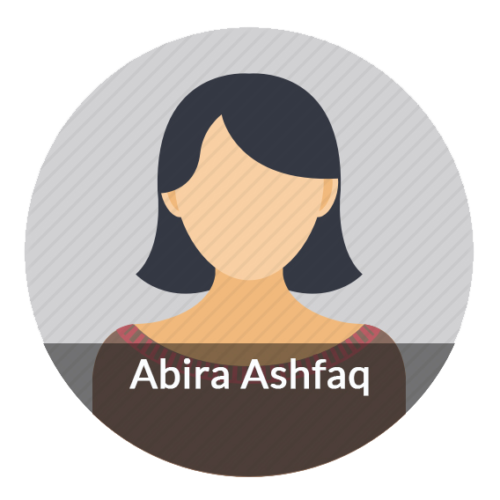 Abira Ashfaq
Abira Ashfaq has a J.D. in law. She has eleven years experience in teaching Law. She has practiced immigration law in courts overseas.
Presently, she is working with labor unions, human rights NGOS, and humanitarian organizations in Pakistan in research, writing, and advocacy. She has also mentored sexual harassment cases.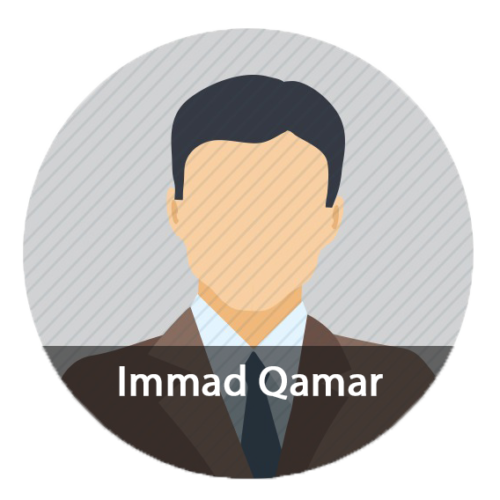 Immad Qamar
Immad Qamar is a high court lawyer based out of Karachi and his primary expertise lie in criminal trial and appellate work.
He also has pro bono experience and understands the plight of several individuals who've become victims of the system. Willing to offer my services to whomever seeks them.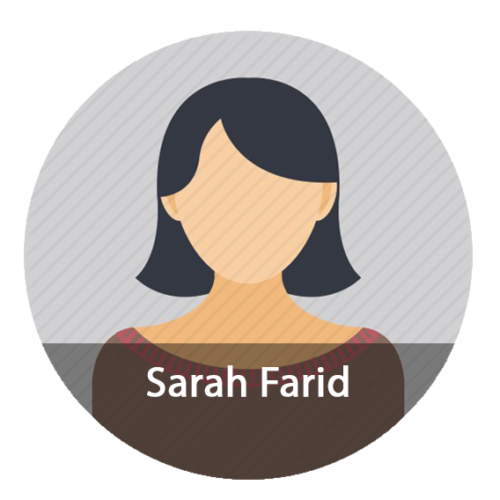 Sarah Farid
Passionate advocate of human rights, being involved in journalism, the nonprofit and legal sectors. Recently winning a high-profile sexual harassment in the workplace case, she is excited to help you find justice via legal means.
A Pakistani-American, Sarah is extensively aware of social issues and the precise socio-cultural background of persons here. She also has world-class international (including her JD, work with a federal US judge and at the state public defender's office) and local experience (at firms like Mohsin Tayebaly, Orr Dignam and Surridge & Beecheno) with a proven track record in humanitarian causes.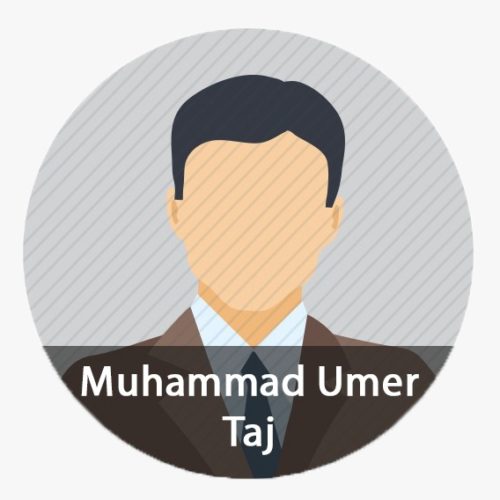 Muhammad Umer Taj
Muhammad Umer Taj is a lawyer and has been working in the legal industry for the past seven years. He has been practising law in Australia and Pakistan with various pro-bono organisations including C.I.S.A. (Community for International Student in Australia) and ACT legal Aid Centre.
Being passionate about humanitarian causes, he acquired a post-grad degree in International Law from Australia  and specialises in International Criminal, Human Rights and Cyber Warfare law.
Umer has worked with Various multi-national organisations with in Pakistan which are a part of Media, I.T.,Banking and Legal industry. He co-founded an organisation in Pakistan for the purpose of easy dissemination of legal knowledge for the general public known as Qaaf Se Qanoon.
He and his co-partner, recently won a high profile case on sexual harassment and succeeded in delivering justice to the victim. He is available to be of any assistance, represent and advocate for any humanitarian causes and is currently advocating for the civil,political, social and environmental rights of the citizens of Pakistan and globally.